Threaded conversations, or threads for short, keep your team's conversations organized by specific topics. They're how your team can stay focused, find the information they need and collaborate better.
Watch the video below and read on to learn how threads help your team work in a calmer, more organized way:
To kick off a discussion, just start a thread. Your teammates will be able to read it and respond with their own comments. The whole conversation stays organized and on topic from start to finish. Threads are organized inside channels that represent broader topics like #Marketing or #Support.
Everyone in a channel can browse and read all its threads. However, you can make sure the right people see your thread by choosing who will be
notified
when you create it.
Here's what threads look like in action: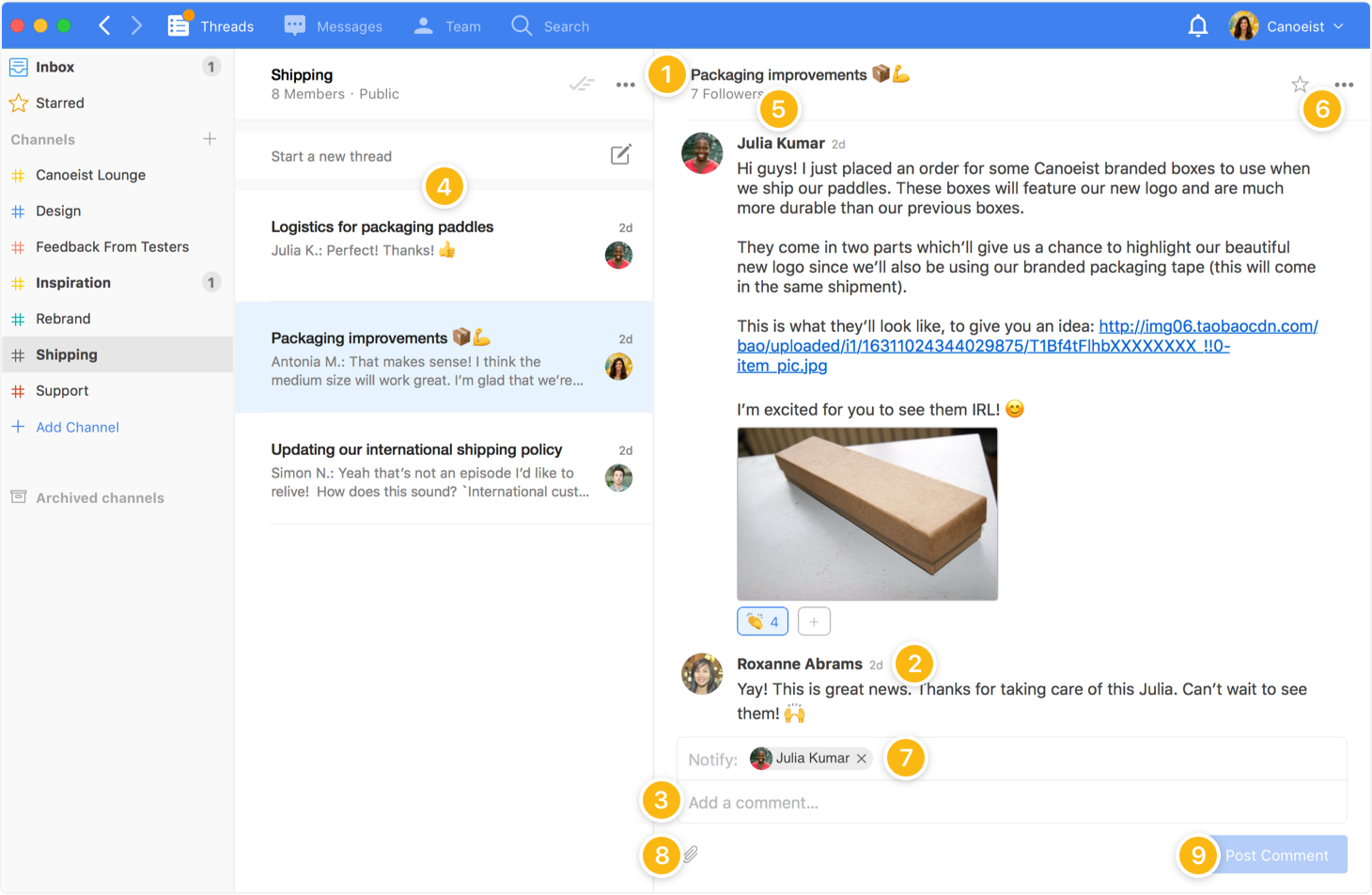 Thread topic.
Comment.
Comment input box.
List of other threads in the channel.
Number of people following the thread.
Indicates whether you have starred the conversation and offers more options (like mark as unread, copy the thread link, delete the thread or edit the thread subject).
Select who you want to notify.
Post the comment when you're done.
Read more about using threads: