Sharing links in messages and comments in Twist is simple. Check out the example below, and replace "useful link" with your link text and "link.com" with the URL you'd like to share.
[useful link](link.com) = useful link
When you share a link in message or comment, you'll notice that a small preview will appear at the bottom. This is to let other users get a sneak peek at the content before they click it. Note that the preview will be of the first link you shared.
It looks like this: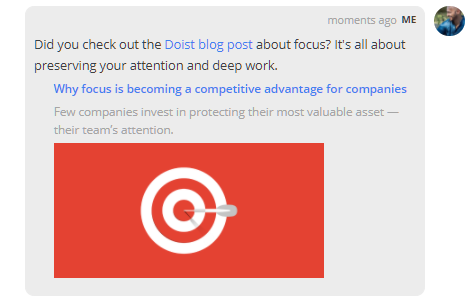 Read more about how to format your post using markdown.