Thanks for taking the first step towards calmer, more productive, more organized teamwork. Twist can help your team cut through the noise and focus on doing important work, so here are some first steps to kick things off on the right foot.
Start with our welcome video to get familiar with the basics:
Welcome your team to Twist
Once you've created your Twist team and gone through the onboarding process, you'll have a chance to publish an introduction thread for the rest of your team to read. Write out a personal introduction and post it.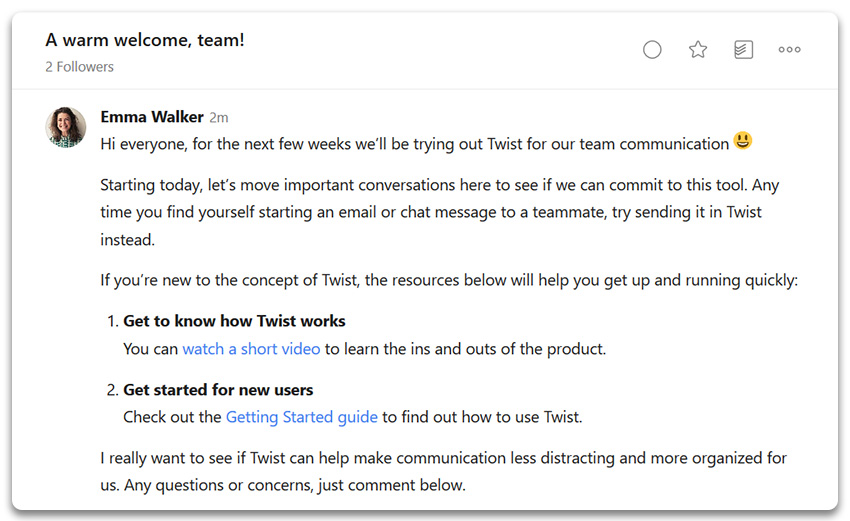 Create channels and start threads
Create channels based on current projects your team is working on. Start a few threads your team can use to present ideas, collaborate on plans, collect feedback, and share big moments.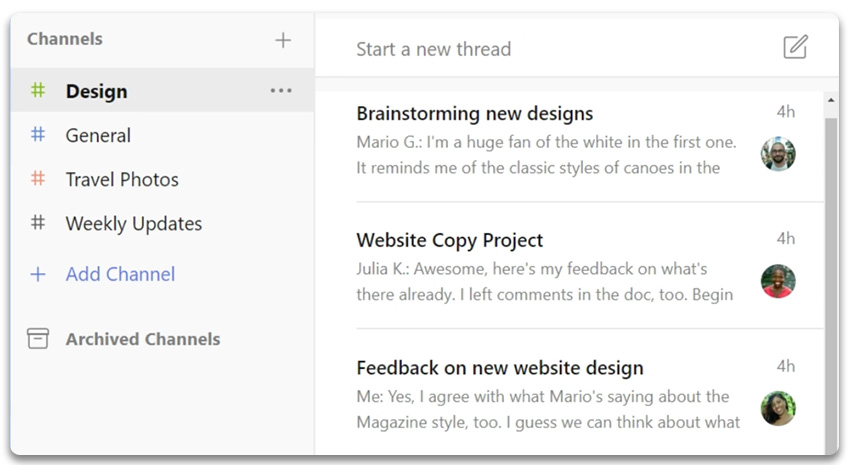 To ease the transition, continue an existing conversation that the team was already having elsewhere, like in a group-chat app or in email.
Invite and onboard your team
To learn how to welcome your team into Twist so it feels familiar, watch the video below:
Here are a few more tips for inviting and onboarding your team:
Invite team members to Twist using email or by sharing your team link.
Write a personalized introductory email that includes the Twist invite link and share this simple onboarding checklist. To get started writing the email, we've prepared this handy email template.
Kick off a "Twist Week" where chats and emails will be replaced with threads. Reconvene with the team at the end of the week to find out how people liked it.
Recommend your team to download Twist for iOS, Android, Windows, or macOS to stay connected wherever they are.
We hope this information helps get your team off on the right foot with Twist! 🚀 You're one step closer to enjoying a much calmer, more organized way of working together.