Effective teamwork requires turning talk into action. That's why Twist is designed so you can turn any conversation into a Todoist task without having to leave the app. Here's how:
Simply click the Todoist icon in the top right of any thread to quick add a task.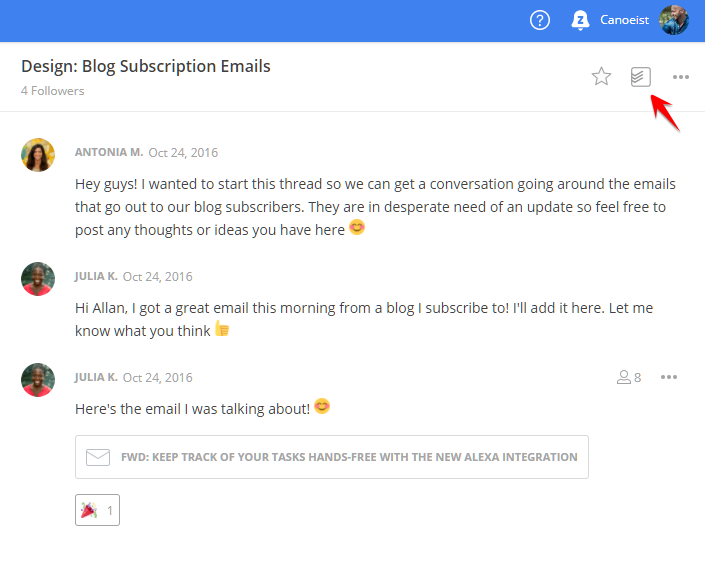 You can add threads as tasks to Todoist on any platform using the
action buttons
.
After clicking the icon, you will see the Todoist quick add window. It will be automatically populated with a link to your current thread. You can edit the task as usual, as well as assign it to a project or set a due date. Click Add Task and the item will immediately appear in your Todoist app with a link back to the thread.
If you're using Todoist for team task management, you can easily delegate threads to your teammates as tasks.
First, create a shared Todoist project and invite the teammates with whom you'd like to collaborate. Now, when you convert a Twist thread into a Todoist task, you'll be able to select the assignee immediately in the Quick Add prompt by typing + and selecting the user from the list.
Learn how to quickly select projects, labels, dates and more with Todoist's Quick Add article in the Todoist Help Center.
FAQ
Q: The Todoist icon is greyed out on macOS. How do I activate the integration?
A: On macOS, you need to first download the Todoist for macOS app to activate the icon.