At times you'll need to get a teammate's attention in Twist. Whether you need them to answer a question, provide feedback or just respond sooner rather than later, sometimes you need to cut through the noise.
The easiest way to do that is by mentioning them. You can mention a teammate by typing @namehere in your comment or message.
If you're using a browser or the Windows app you can also mention a teammate by clicking the
@ icon
in the
Twist composer
.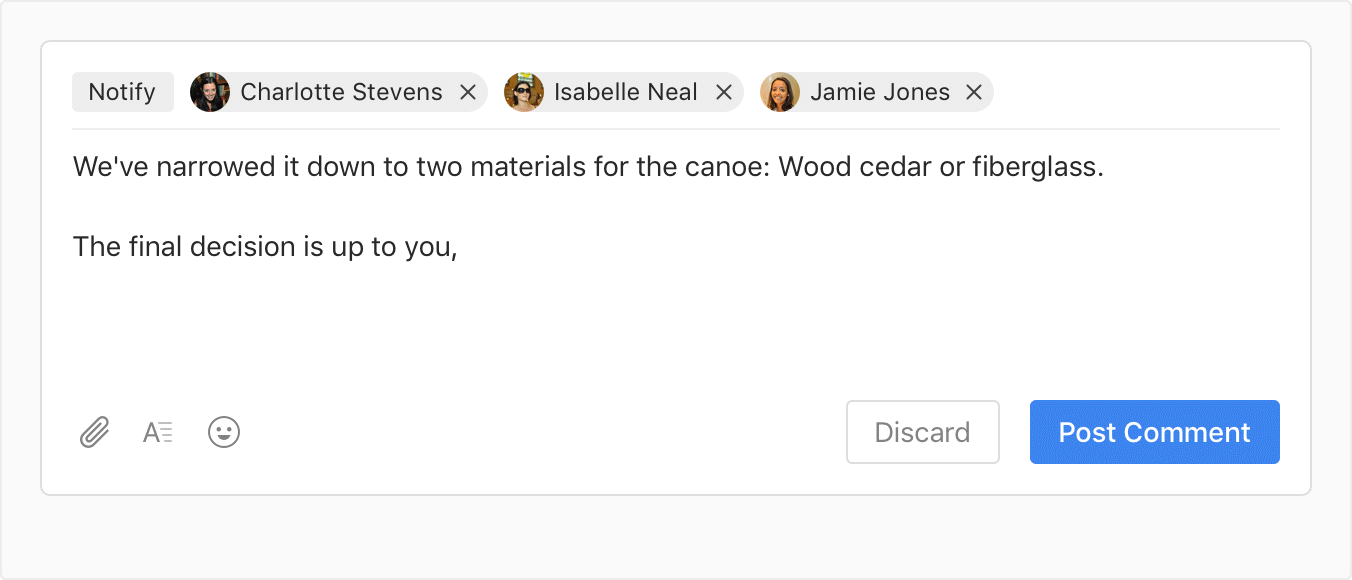 How do I mention someone?
When writing a message or comment, simply type @ or click the @ icon in the Twist composer and then begin typing out the name of the person you want to mention.
As you are typing out the name, you'll see a list of names that match.
Click or tap the name you want, or keep typing until there's only one option and hit enter to select it.
When you mention someone in a thread or comment, they're automatically added to the Tag field, which saves the time of manually having to select them before you post.
To see the profile for a mentioned person, simply click or tap on the mention:

What happens when I'm mentioned?
When you're mentioned, you receive a notification in your Inbox. You can easily spot the threads where you've been mentioned: they have a blue @ sign to their left.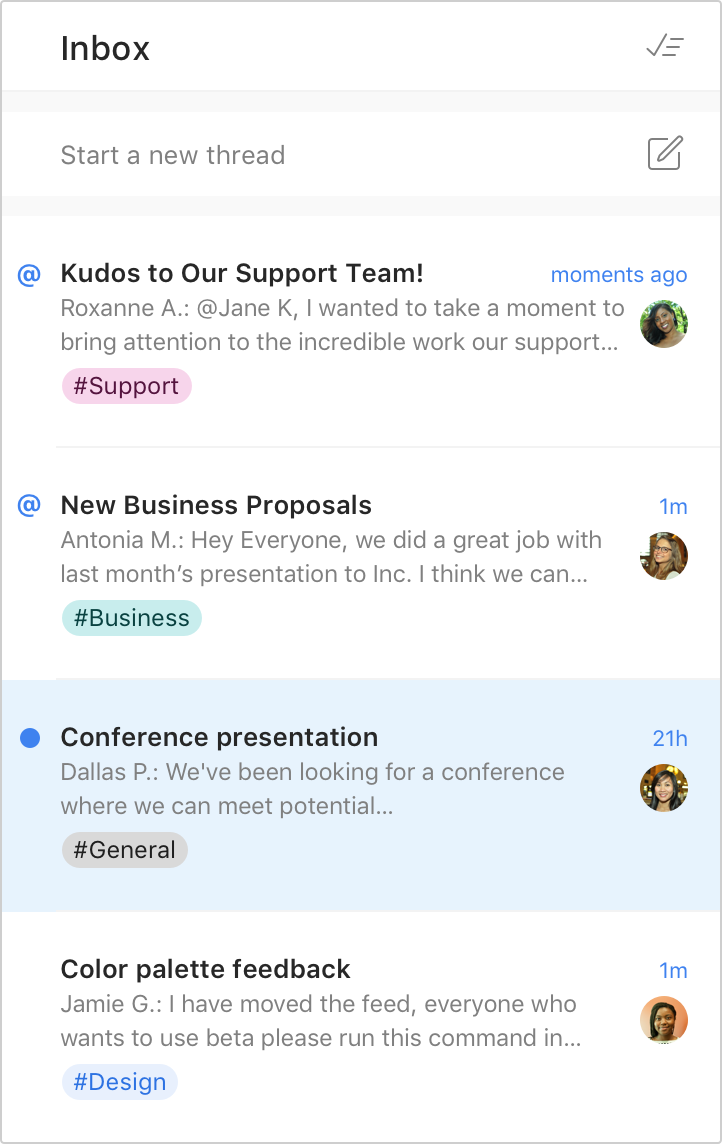 When you view a thread where you're mentioned, your name will be highlighted in blue so you can quickly check the mention and follow up.
FAQ
Can I mention anybody in a thread?
You can only mention someone in a thread if they're in the same channel.
Can I mention a group?
You can't mention groups at this point, only individuals.
Can I mention someone when editing a message or comment?
Yes, you can mention someone when editing a message or comment, however they must have been notified in the original post of the message or comment. They will receive a notification in their Inbox and the corresponding @ symbol to show that they've been mentioned.
If I select someone to mention and then delete the mention before I hit send, will they be notified?
No. They will only be notified when you hit send on your comment or message.
Can I mention myself?
Yes, if you really want to.
Can I mention multiple people at once?
Yes, you can mention as many people as you see fit.