Get to know Twist on your own schedule with these four threads. 
Once you're finished, mark them done by hitting E on desktop or swiping left on mobile. (Revisit these threads in the #Twist channel or the Done view of your inbox anytime.)
What's Twist?
You probably already have a sense that you've found a work messaging tool — with a twist. 
Other messaging tools work best when you and your team are connected at the same time. Twist is different because it's built for collaboration on your time. That means you'll actually have time to focus, create, and (ultimately) disconnect.
How it works
Twist has four building blocks:
Threads let your team collaborate, share, and make decisions. Every topic gets its own thread — so you can keep discussions focused and reference them later (hit + in the composer). You can tag members or mention them (like @Ada) in threads to make sure only the right people see updates.
Channels organize threads by project, department, or theme. They're open to everyone in your workspace by default, so you can discover important discussions without needing to ask. (Channels can be set to private, too).
Your Inbox is for quickly catching up on new thread activity you've been tagged in. Instead of sifting through a sea of disconnected chatter, find what's relevant to you, reply, and then mark it done. Simple!
Messages allow you to connect privately. They're best used for more casual conversations and one-on-one feedback.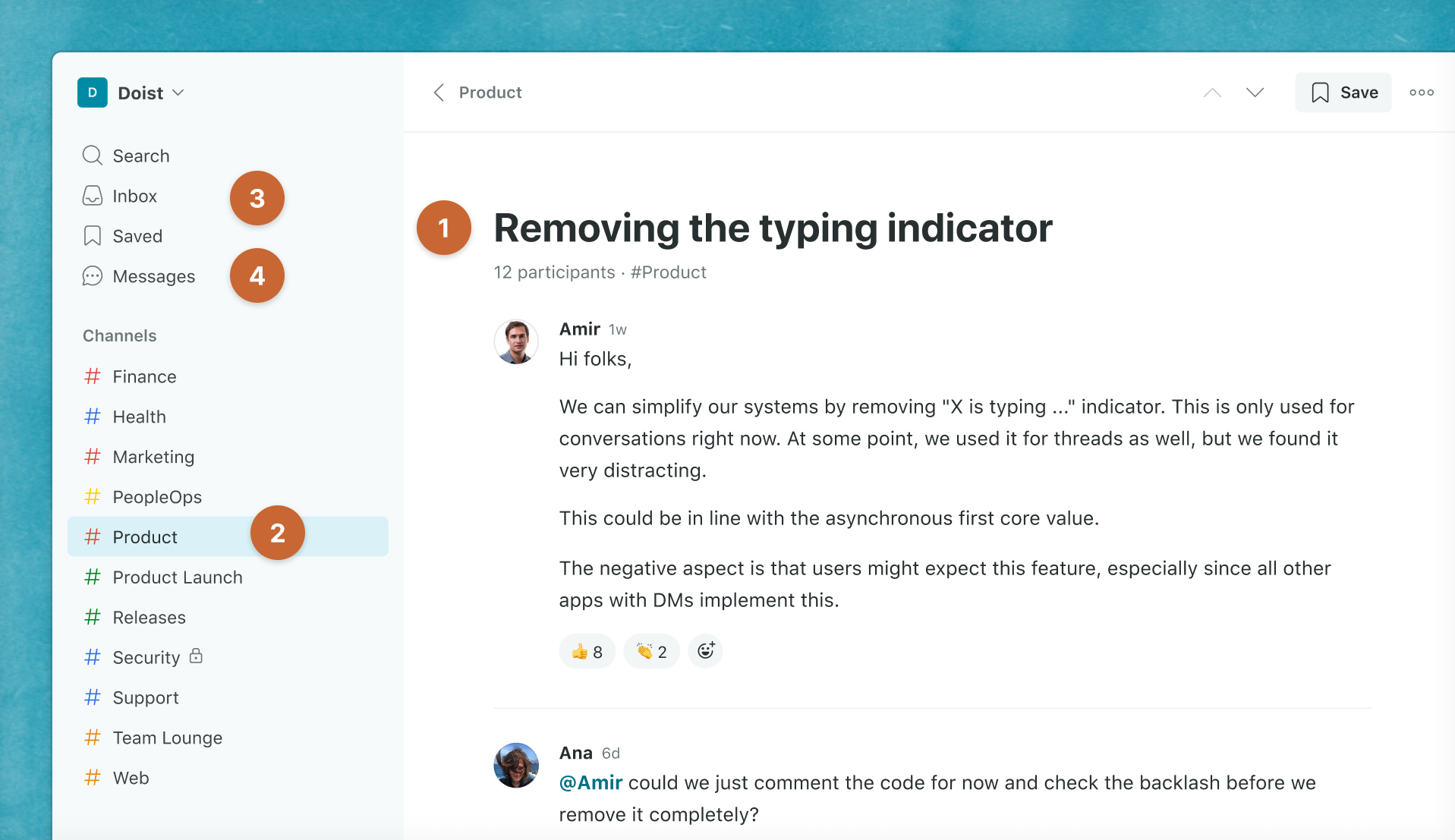 As you can see, threads are what make Twist so different from real-time messaging apps like Slack. You'll see the power of conversations that actually stay on topic as soon as you start collaborating with your team.
Now all you need to do is invite more people. Copy and share your team invite link, so they can join you.