The Inbox keeps track of every thread you're involved in across all your channels. Check in every day to stay on top of everything that's relevant to you.
How the Inbox works
Whenever you're notified about a new thread or comment, it will show up at the top of your Inbox. You can keep track of how many unread threads are in your Inbox by the number beside the Inbox. An orange dot also appears on your Threads tab when you have unread threads.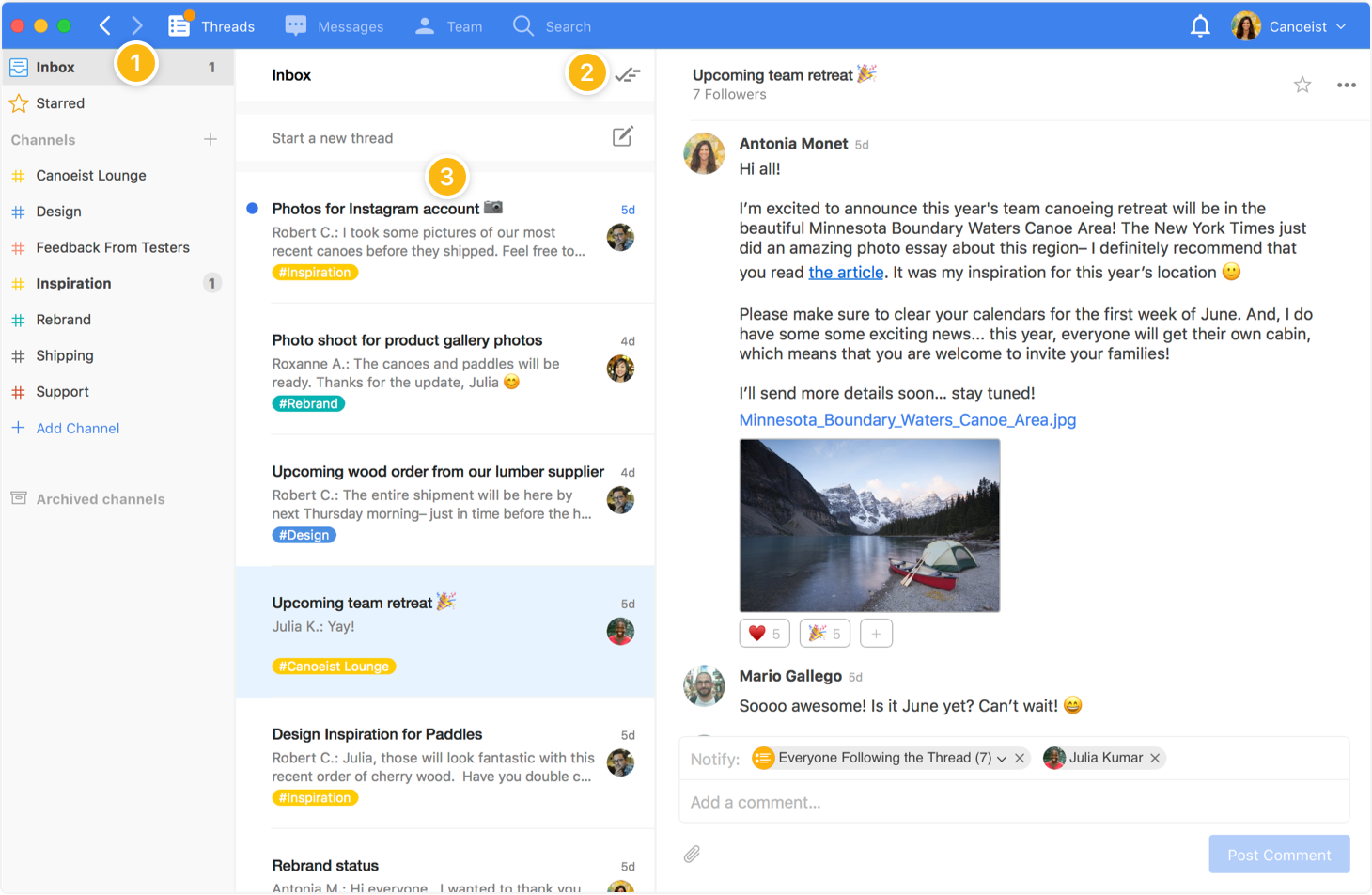 Inbox
Mark all as read
List of threads in the Inbox
Tips for using the Inbox
FAQ
Q: Can I clear my Inbox?
A: We don't have support for this right now. However, we recognize that the Inbox can get cluttered with the many conversations that come your way, and may consider addressing this in the future.
However, you can mark all your Inbox threads as read by clicking the checkmark icon in the top right: